So, I didn't think my first "real meal" here in Brussels would be a Berlin burger joint…yet, here we are. When hunger strikes…it strikes…and Berlin Fabrik happened to be near.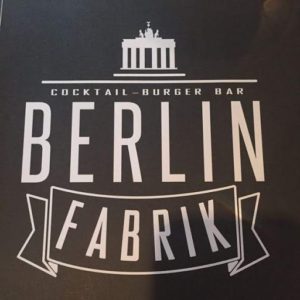 First, this place is pretty bad ass. It has a gastropub feel to it, but it's cozy enough to feel safe and comfortable. When I first arrived, only a few men sat at the bar. However, as I was leaving, you could tell this place was about to turn into "the spot to be on a Friday night".
The music was good – a mixture of american music and some shit I didn't understand. I didn't fully get to experience the ambiance because I got to instead enjoy my mom's company on a phone call while I awaited my food.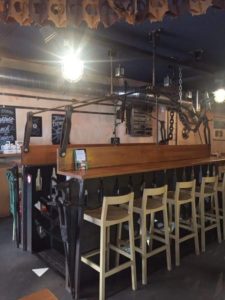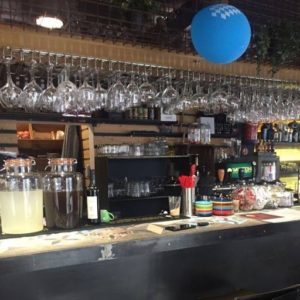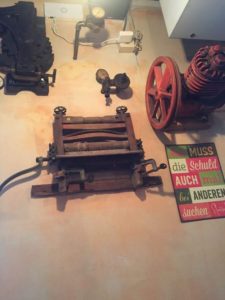 The first thing I ordered was chardonnay. It was 6 euros and well worth it. I wouldn't say it was anything special, but it was a nice touch to go with my burger. I also felt tipsy after one glass….yes, I only indulged in one glass. #Responsible
For dinner, I ordered their Oktoberfest burger and this DID NOT DISAPPOINT. At first glance, the presentation was banging and I couldn't wait to eat it. My first thought was….are they going to judge me if I eat this whole burger? Would european women order a burger? Do they think I'm a loser american? But, after the first bite those thoughts disappeared as I devoured what I could of it.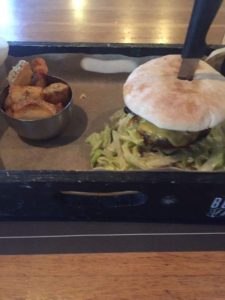 Altogether, the flavors were fantastic. To be honest, I wish I could tell you what exactly came on this burger but I couldn't understand the menu well enough to know. I just selected the first burger on the menu I saw and said "let's see what happens".  It was some kind of sweet sauce, jelly (I think?), Onions, Bacon (I think?), cheese, lettuce, and tomato. It was a good mixture of flavor.
As I started to slow down on the burger, I decided to pick it apart to taste the burger itself and I was a little 'shooketh'.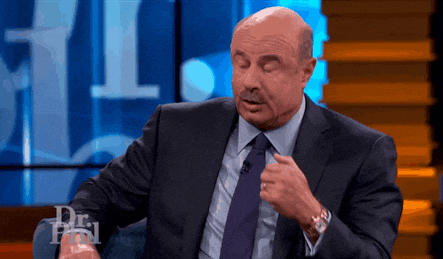 While the flavors altogether were great, I didn't like the specific seasoning they used on the burger. But, that doesn't tarnish my over-all review.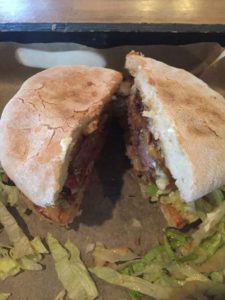 Now, lets talk about something that goes way beyond this burger….the potatoes that came with it. HALLELUJAH, HE HAS RISEN! These potatoes were bomb.com. (I don't know what bomb.com is – so this is not a bomb.com endorsement). They were perfect, and if I am in the need for a late-night snack I could see myself stopping in and asking for some of those bad boys!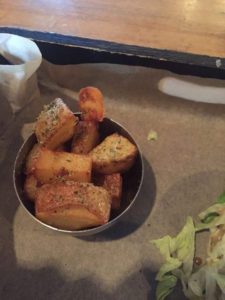 With so many places still to go and try, I don't think I will be back to Berlin Fabrik before I leave Brussels. However, I will recommend you give them a try  if you're in the area. The service is great and my waitress was super friendly. The ambiance was cool and fun, and the alcohol choices were plentiful. My burger, potatoes, and glass of wine was 19 euros.
XOXO,