They say people travel far and wide to see this famous statue called "Manneken Pis".  Sometimes he's in costume, sometimes he's naked, 100% of the time you will be disappointed. I couldn't believe the amount of people snapping pictures and videos of this.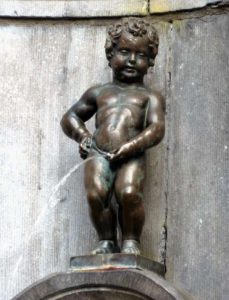 "..Many great legends bring this little statue to life in the hearts of visitors, and the question is why was this statue erected? One story tells of a tourist father who lost his son in the city and after receiving help from villagers to find the boy, he gifted this statue to them. Another, more daring, tale is one where the boy was a spy during a siege of the city. He literally put out a ploy to bomb the city by urinating on the explosives! Many stories such as this have given the Manneken Pis a firm place in Brussels' city-life but none would compete with its present-day glory." 
Well, at least I can say I saw it.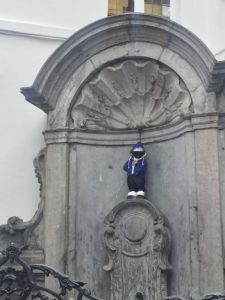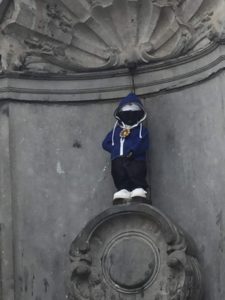 XOXO,