This place was shit….and then all of a sudden it became good. Here's what I mean.
Right in the city center, you will find this two story AMAZING smelling place called Gaufres de Bruxelles. It will be packed to the fullest, so be pre-pared to wait. I first ventured in after dinner elsewhere one night, looking for a Belgium waffle. I waited for 15 minutes at my table and never had a soul come up to me, so I left. I was going to originally write a shit review on this place due to the service. But then…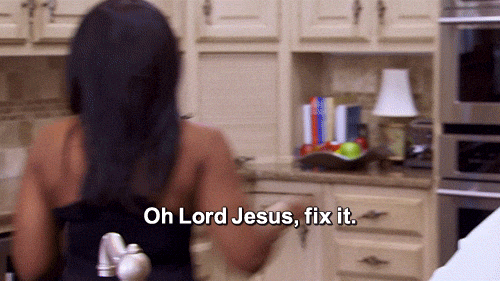 about 3 days later, I just arrived back from my day trip to Ghent. I was hungry – I hadn't eaten all day. When I exited the train station, I went a route I had never gone before. Why? I don't know. But, it put me next to this place somehow. And, once again the AMAZING smell got me. So, I decided to go inside and give it one more try. Especially because at this point, I hadn't yet had a Belgium waffle. Now, one thing to know, you can buy a Belgium waffle pretty much every 20 feet. But, I didn't want to walk and eat my  waffle. I wanted to sit and enjoy it.
I am glad I decided to come back for both dinner and a waffle. Dinner was AMAZING. I ordered something which, per usu., I had NO idea what. I just pointed at something. It ended up being a beef-stew type of dish and it was DELICIOUS!!!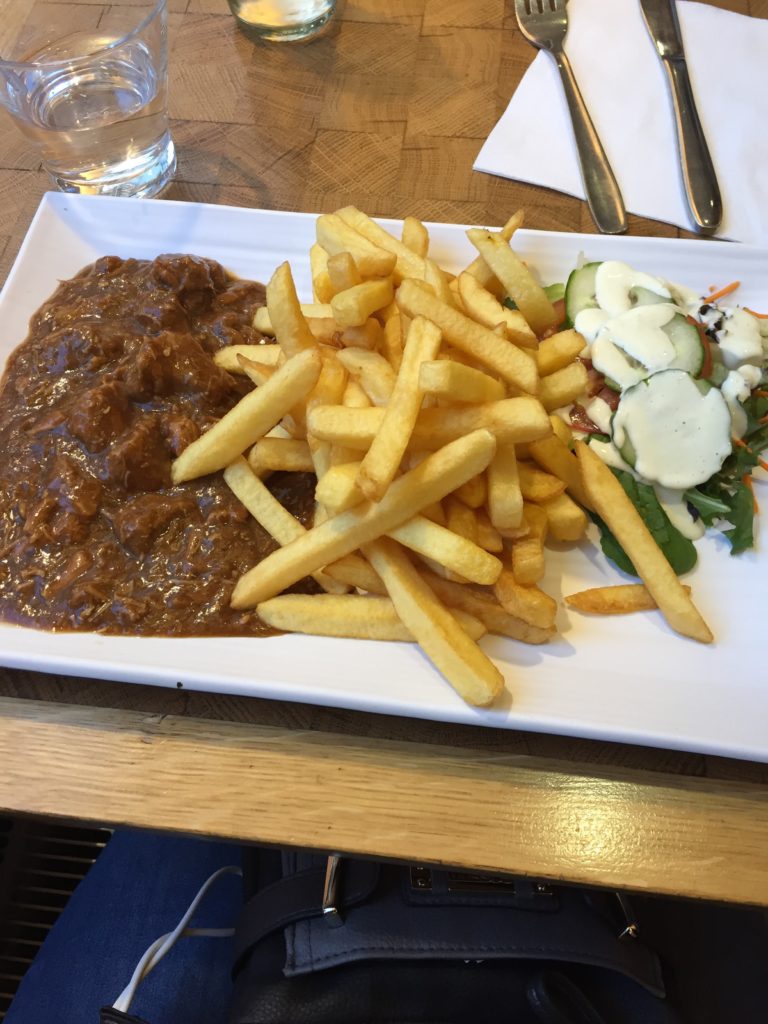 Side note, everything you order will come with a side of fries in Brussels. And, I am okay with that.
Anyways, I ate that up – pretty much everything on that plate. And then…the moment of truth.
THE WAFFLE.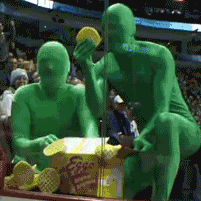 HOLY. SHIT. IT. WAS. EVERYTHING.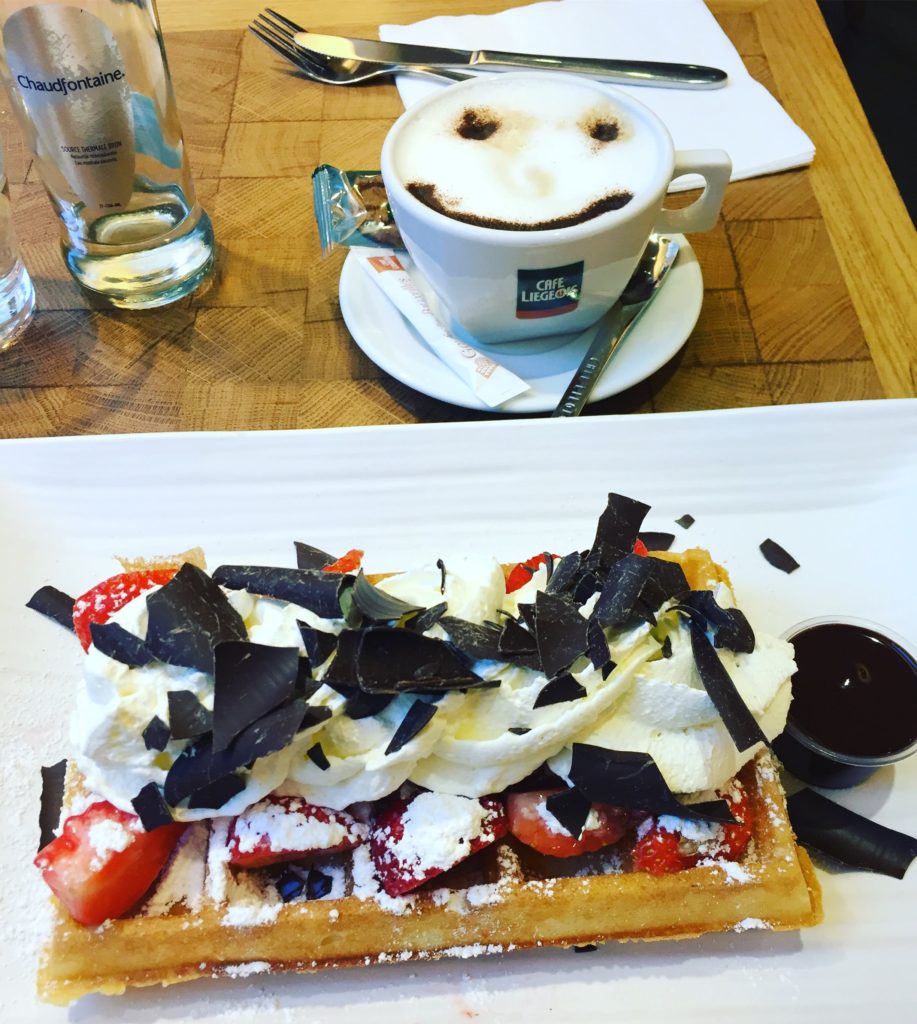 I ordered a waffle with strawberries, Nutella, whipped cream, chocolate shavings, and powdered sugar. It was the "Number 1" on their menu. You can also build your own, but this one looked like what I would have ordered anyways – minus the whipped cream.
I am glad I ordered it. It was amazing. Although my first experience here wasn't a good one, I am writing that off as just a bad time, and would recommend this place to anyone going to Brussels. It is an absolute must!
And, now I am drooling.
XOXO,