I originally planned my day trip to Ghent around the Gravensteen Castle.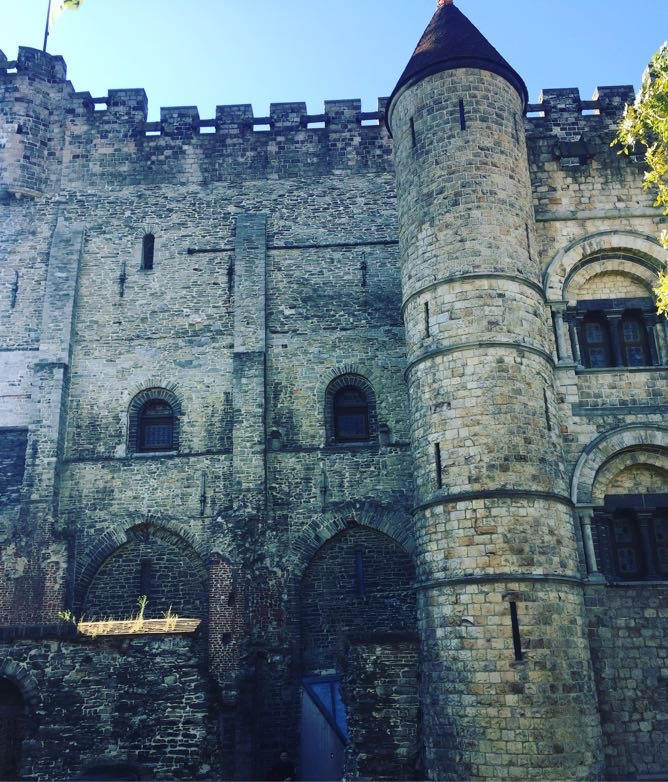 What I am learning more & more each time I venture out – aside from the fact that when I come home I need to get a grip on my anxiety – is that each town may have their few "known" things, but they so far have all had so much more to offer. I didn't think there would be much to do in Ghent. So, I purchased a ticket from Brussels to Bruges, seeing that it stopped in Ghent. Well, I shouldn't have paid for that ticket because by the time I left Ghent, there was no point in stopping in Bruges. Maybe next time!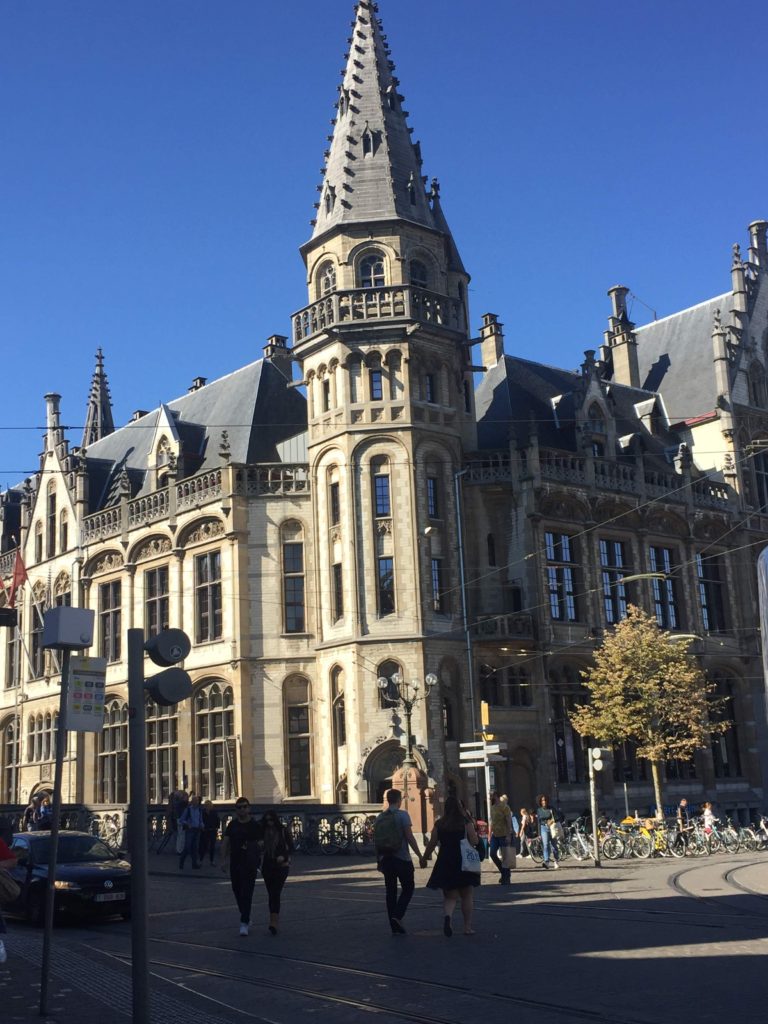 Ghent is a pretty big city, and I also came to learn it is a University city. A very easy to understand tram, however can connect you to all of the spots you wish to go. I found Tram line 1 was the best to get to the shops, beautiful medieval buildings, and of course the Gravensteen Castle.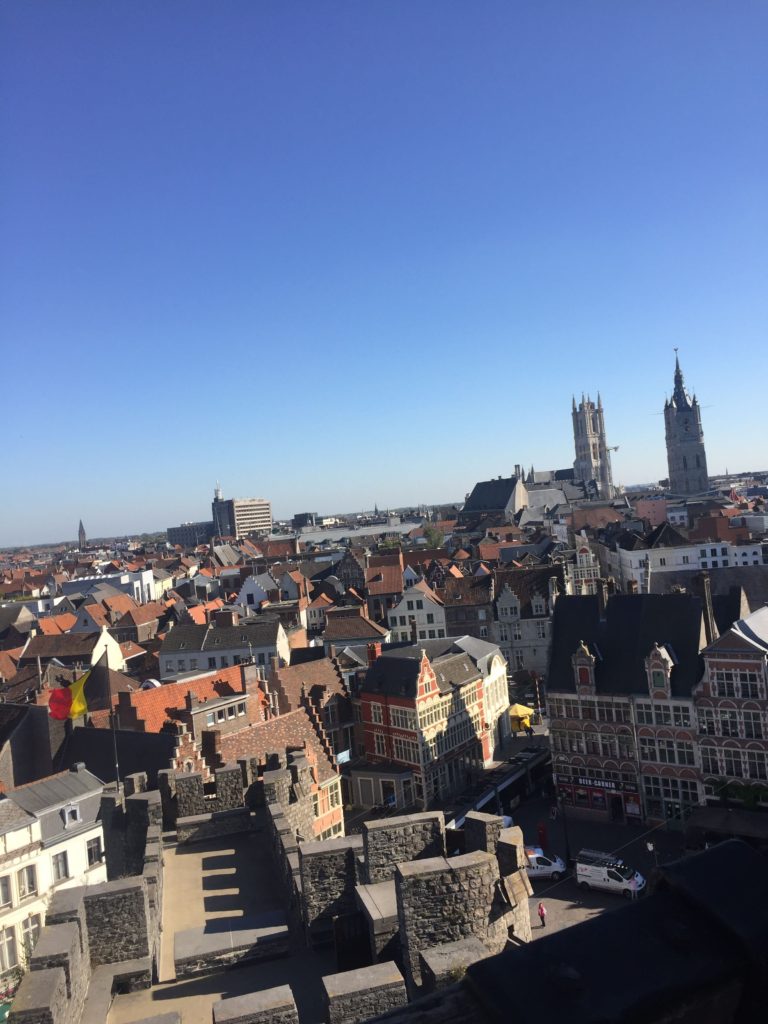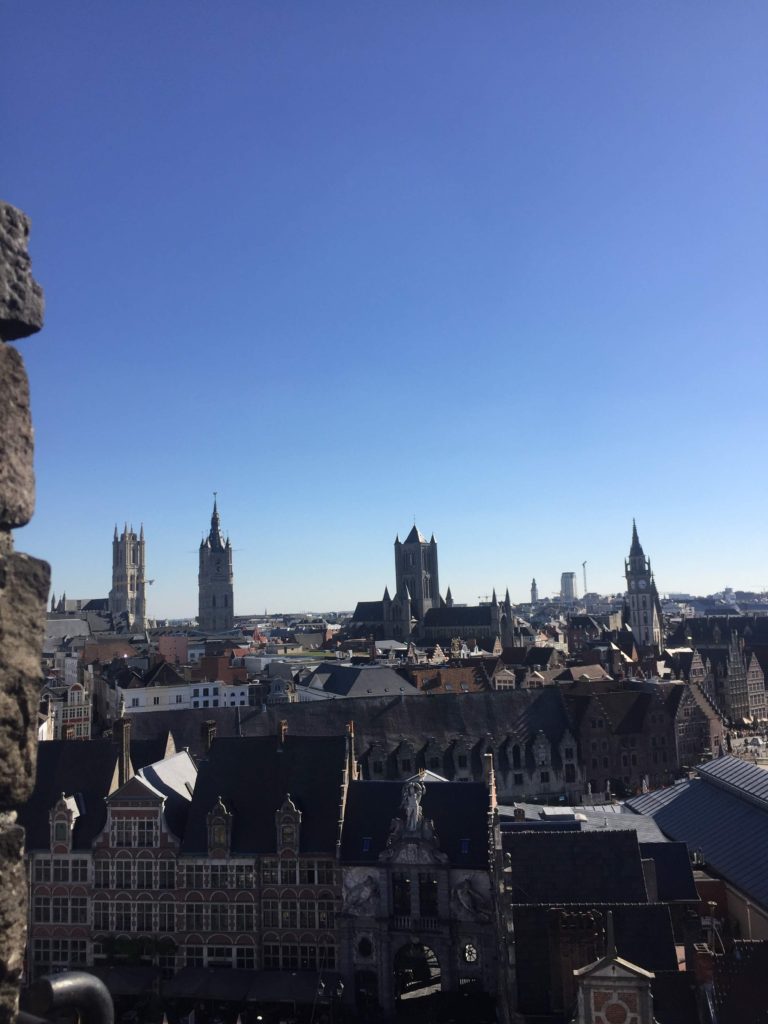 There are lots of little shops to keep you occupied. When I first arrived in Ghent, I decided to walk from the train station to the castle. It was about 2 miles, most of which was nothing. But, as I hit the city center I knew I could do some damage. I ended up browsing through some stores, but I was too excited for the castle so I didn't "do much damage" after all.
The architecture is absolutely incredible here, as it is in most places I've seen so far. I enjoyed admiring the buildings and taking pictures.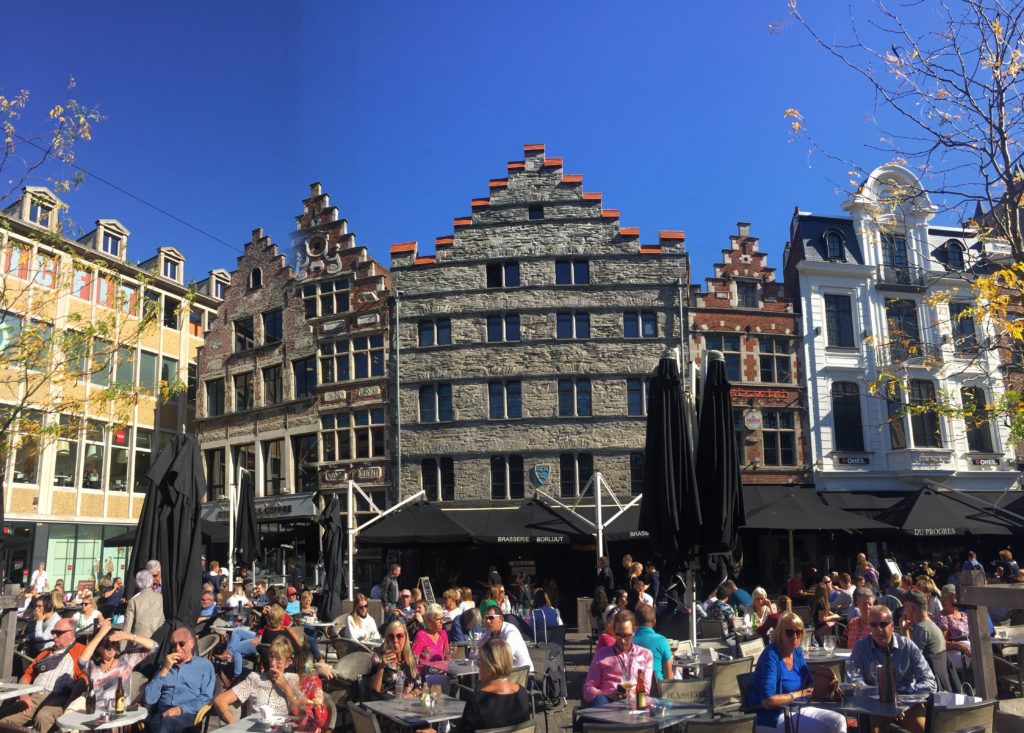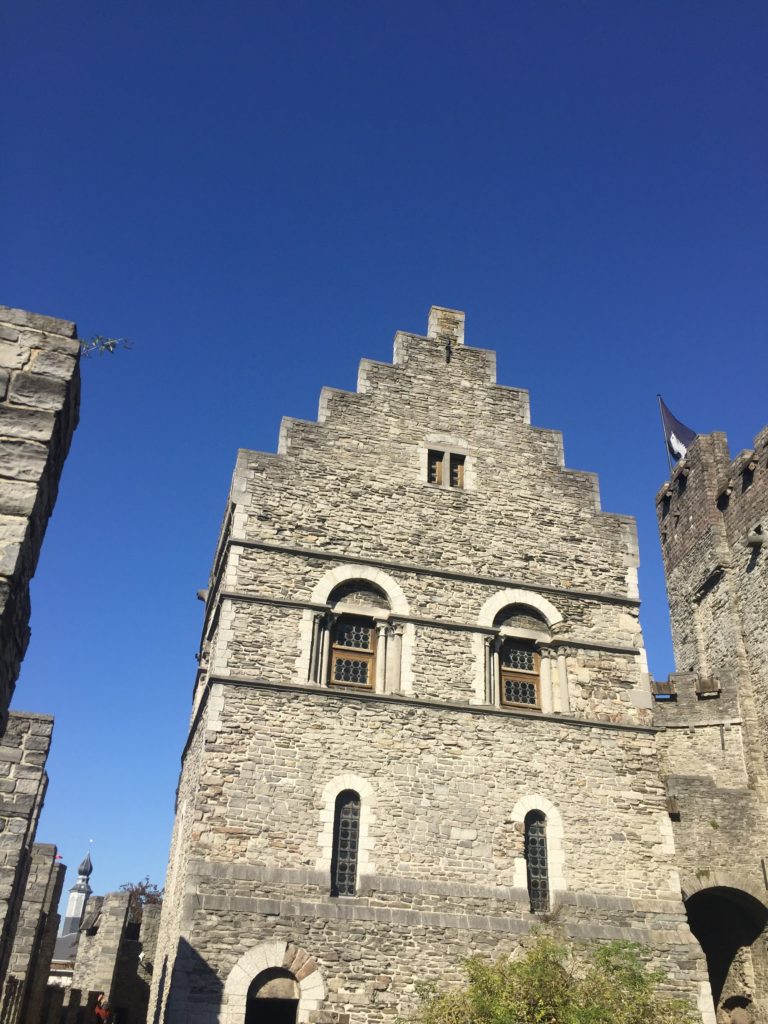 After the castle, I took the Tram back to the train station to head back to my main hub in Brussels. In hindsight, I could have spent another 1-2 hours exploring Ghent (and I wish I would have) but I was worried about not making the last train home ….even though they go until midnight….remember what I said about anxiety.
Anyways, if you find yourself in Belgium or nearby, I would recommend Ghent as a place to visit. You can easily spend half a day there. Go to the castle, grab some lunch, and do some shopping!
XOXO,